FREQUENTLY BOUGHT TOGETHER
MOES is a brand for anyone interested in using high-quality smart home devices to enjoy a whole-house intelligent lifestyle. Our mission is to design and provide comprehensive solutions to house devices for the enjoyment of our honored customers. MOES believes that "More Smart, More Green".
Why Choose MOES?
True Need
Trusty Quality
Attentive Service
Fast&Free Shipping
Main Features
Use with Much More Convenience with stop function on traditional switch:A really good substitution for one more new smart roller blindsswitch to work with your traditional curtain switch to realize intelligence.Press your traditional curtain switch once after switch to up/down (on the same button)to manually stop your curtains easily.Also,it can be connected with your chain roller blinds shutter or curtain motor to smartly control your curtains.   
RF and Wireless Remote Control Available:Enable to remotely control your connected appliances on your smart phone wherever you are. 4 b/g/n Networks provides the needed connection to the DIY Switch Module with the need of a separate Tuya ZigBee Gateway.(Compatible with Android&iOS for Smart Life and Tuya App.)More importantly,this curtain switch module is built-in RF433 frequency,so it can be controlled with remote control switch with encoding 1527.
Hands-free Voice Controlwith ZigBee Hub Required:Tuya ZigBee hub required for Smart Life App configuration as a whole linkage of your house ZigBee devicesa really good substitution for unstable Wi-Fi;Compatible with Amazon Alexa and Google Home for easy voice control,providing your smart life for controlling roller blinds with much more convenience.
Timer Settingand Family Sharing:Take full control of your roller blinds intelligently with the timer feature on your App,which enables to open / close them at a specific time automatically. Automate your home roller blinds via 3 timing types:schedules timing,countdown timing and loop timing.Even device share to your family members to control the connected devices together,support one mobile control more and multiple phones to control one.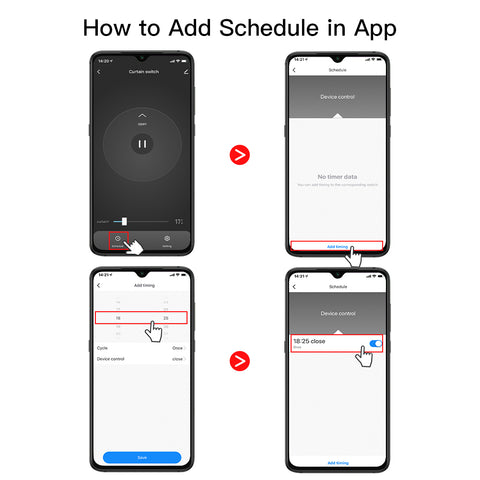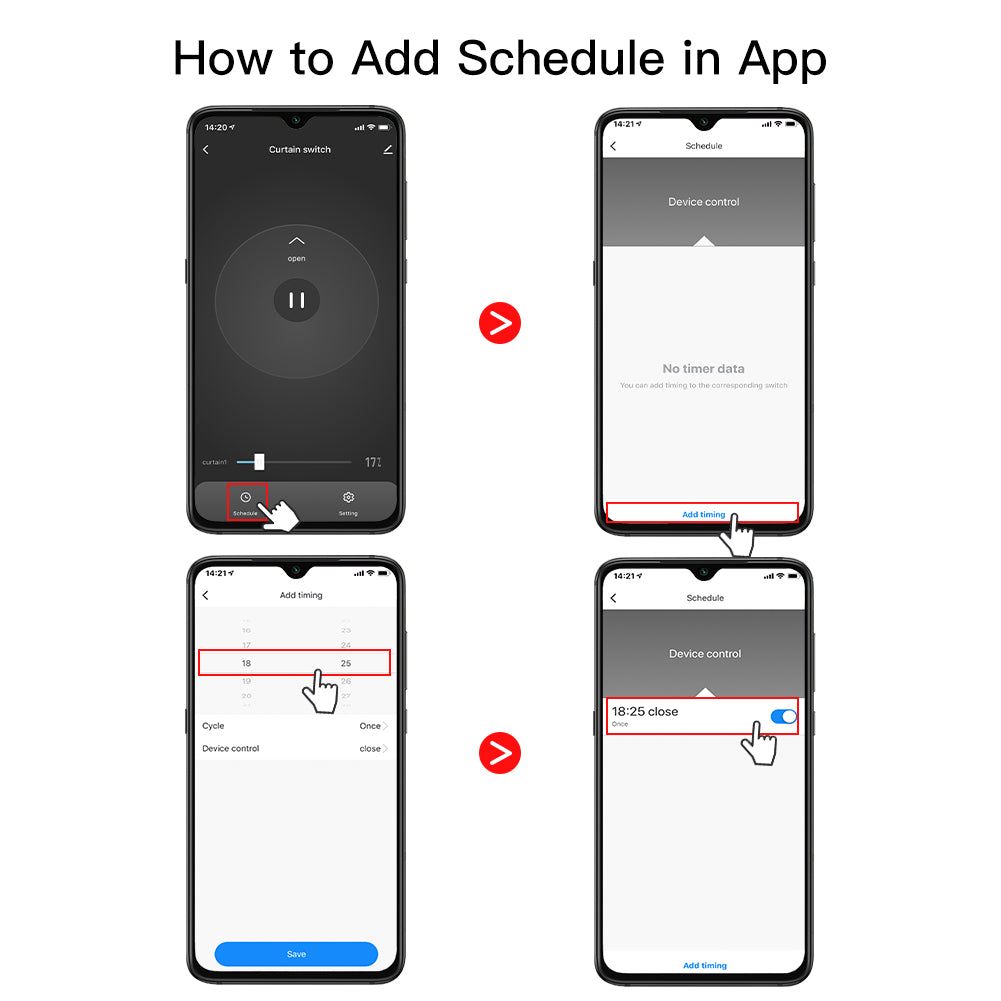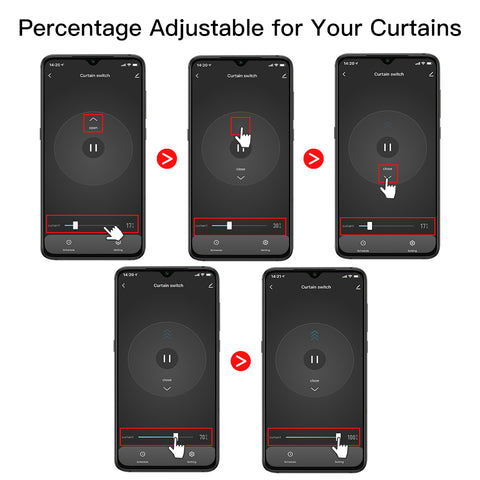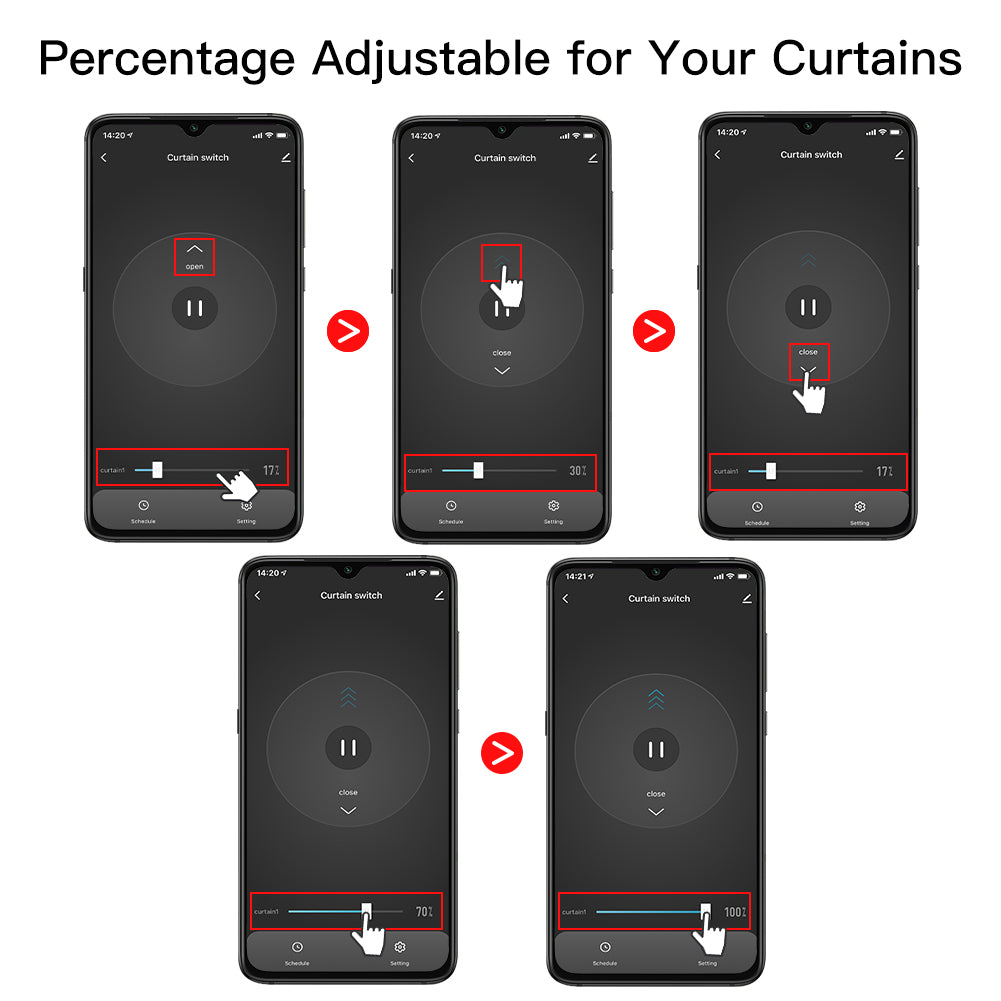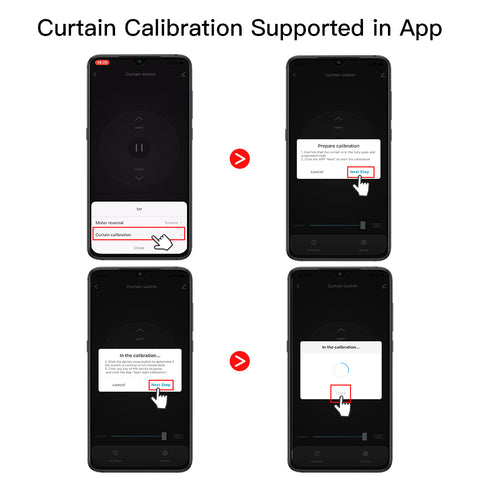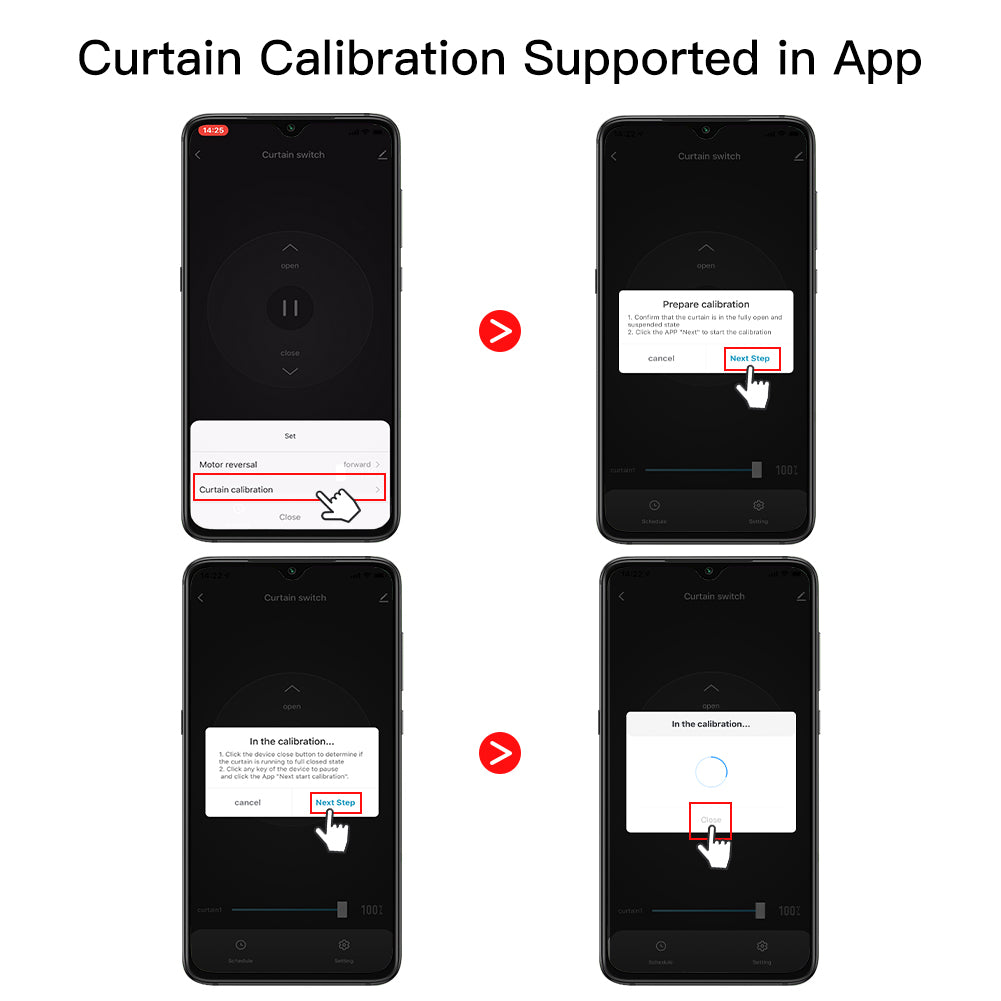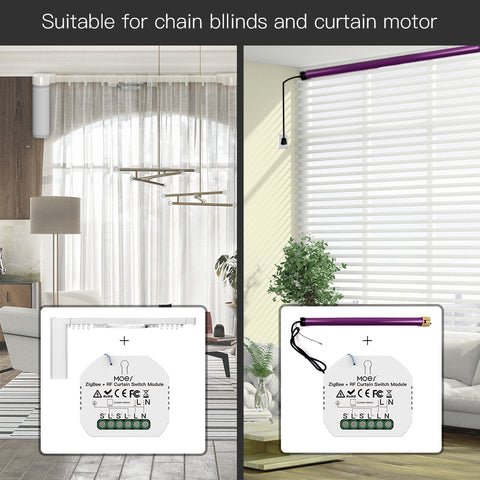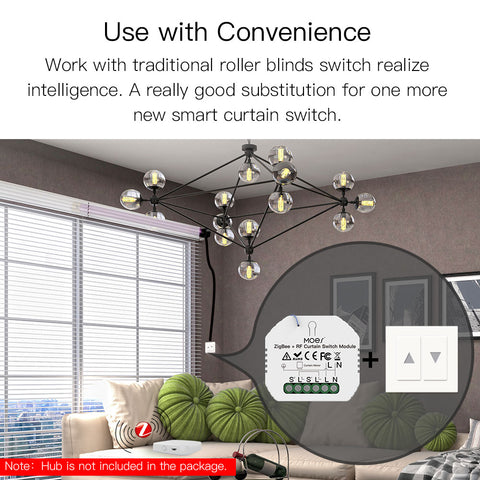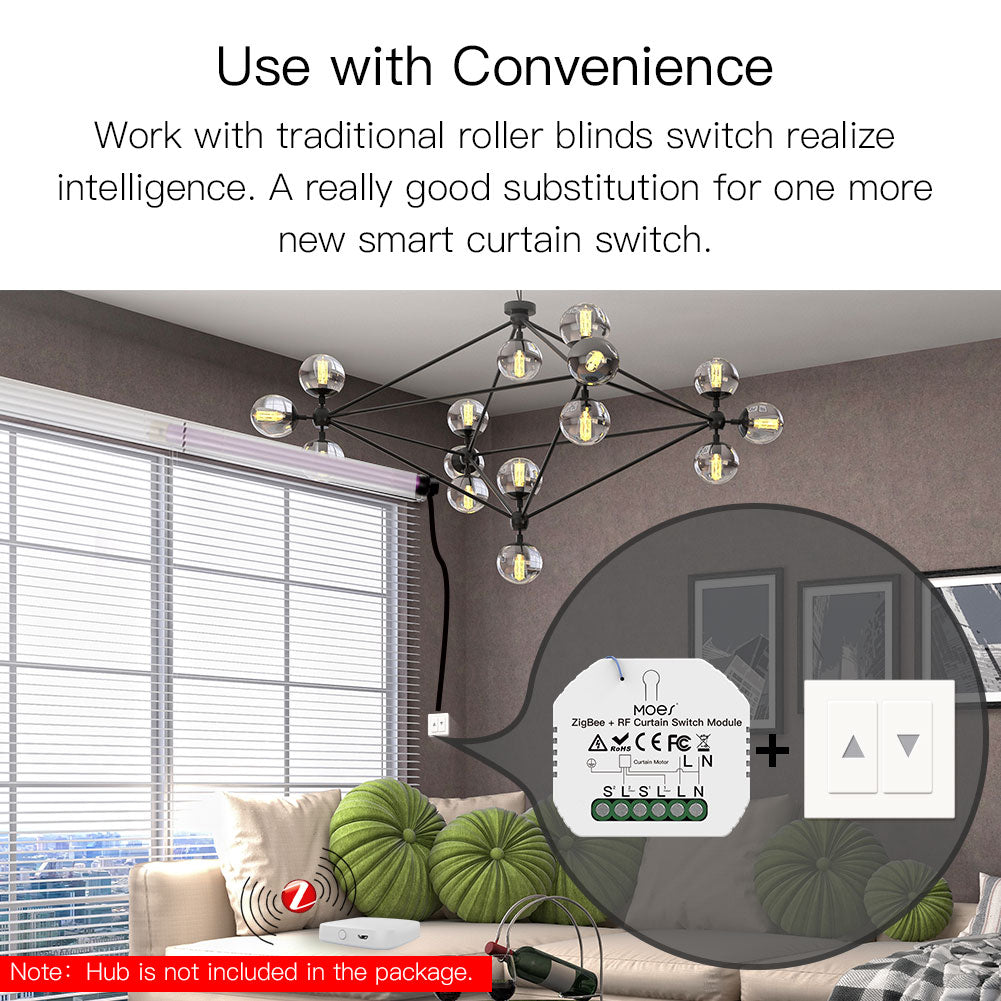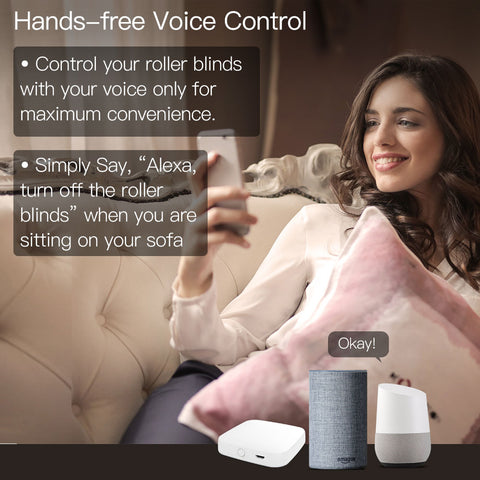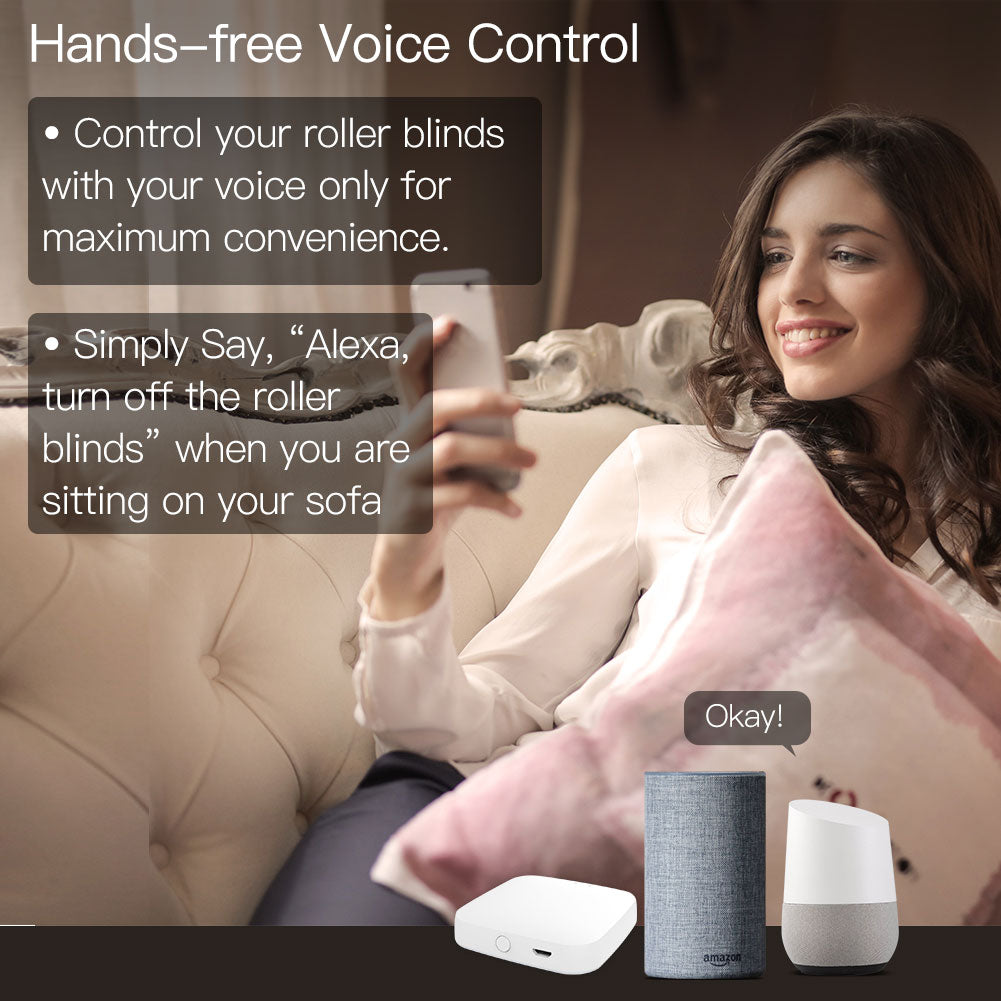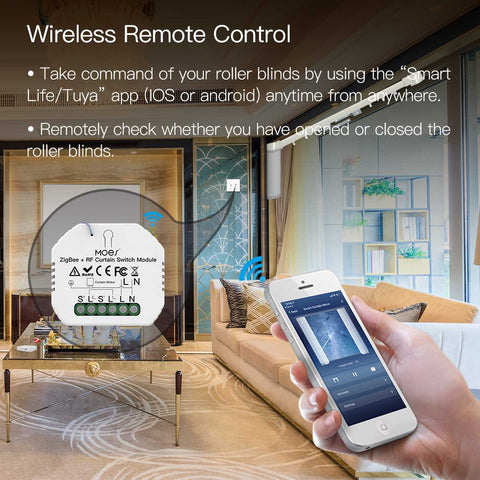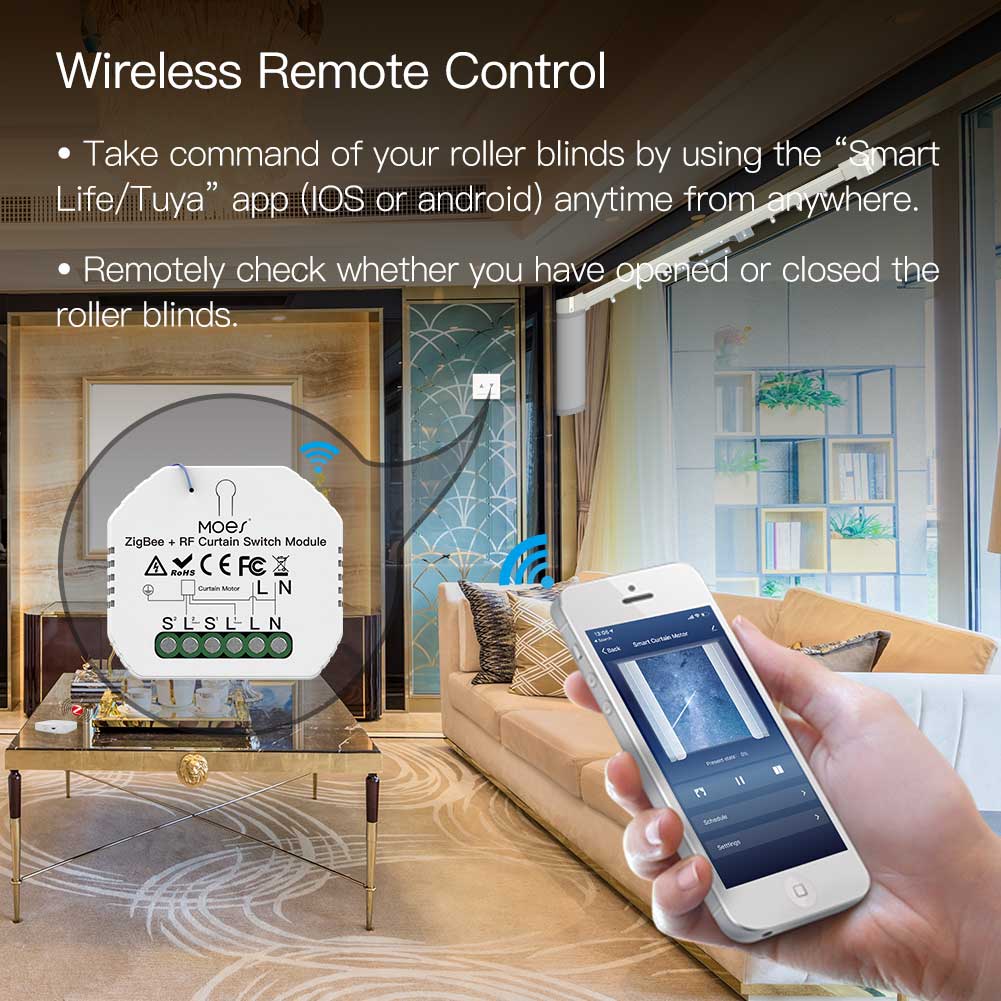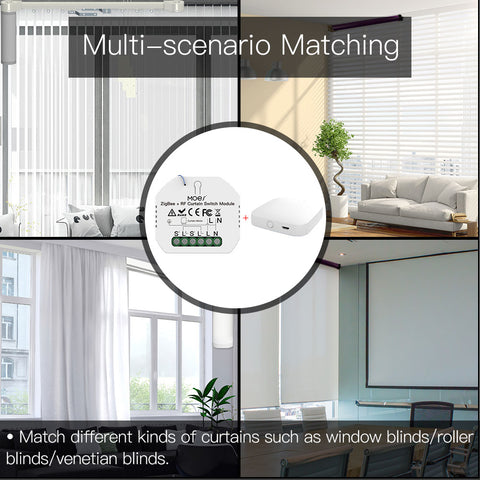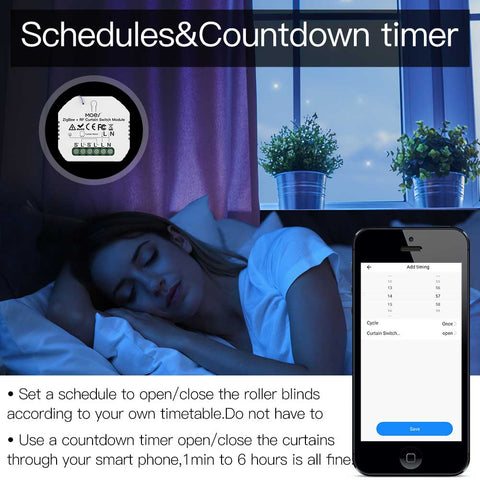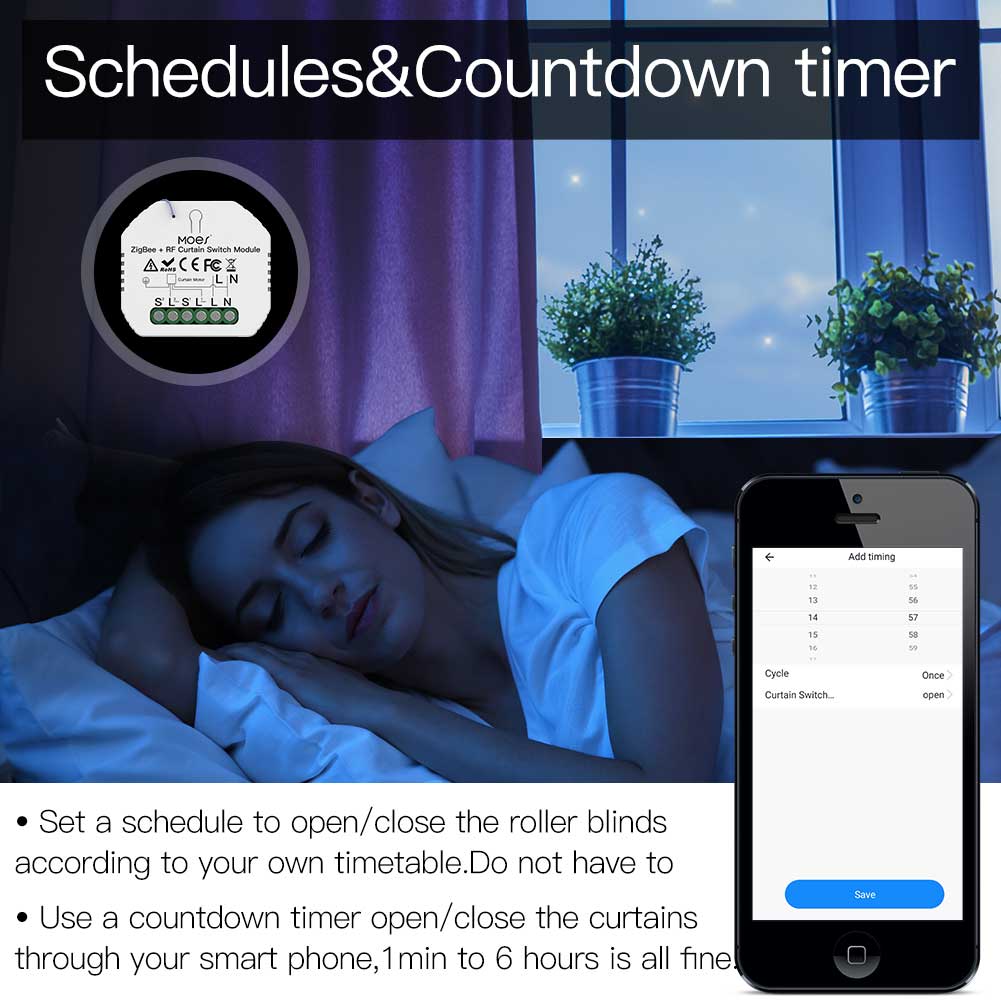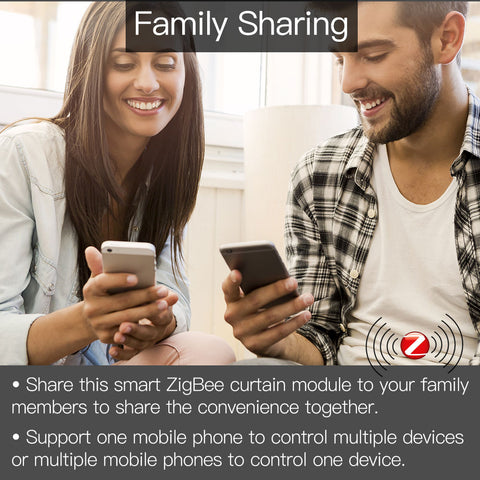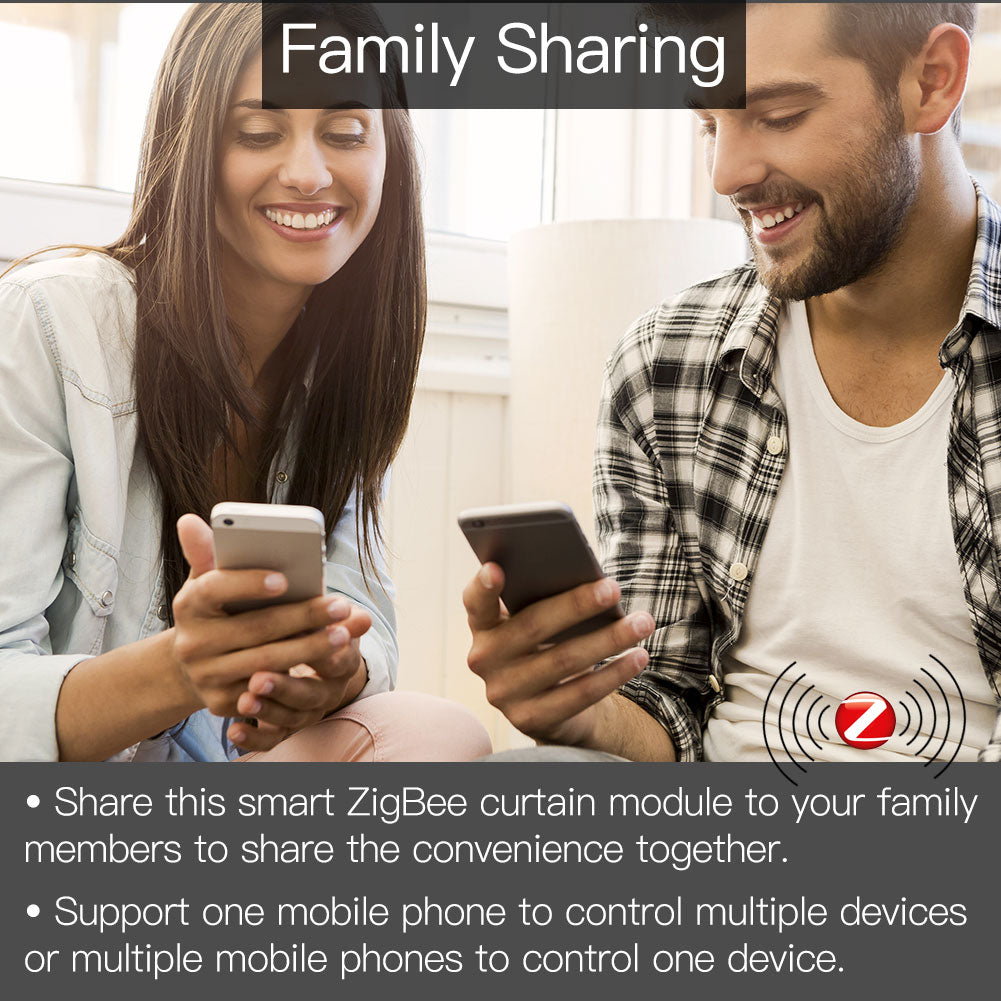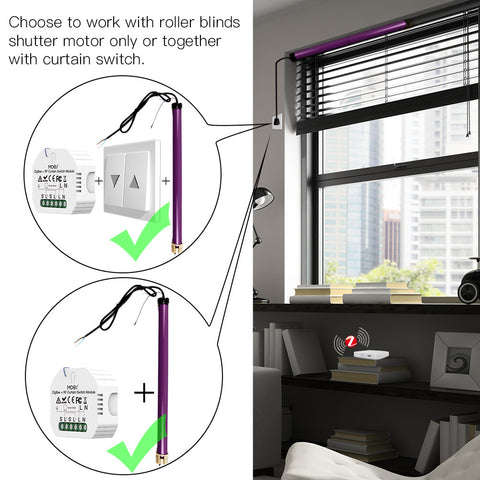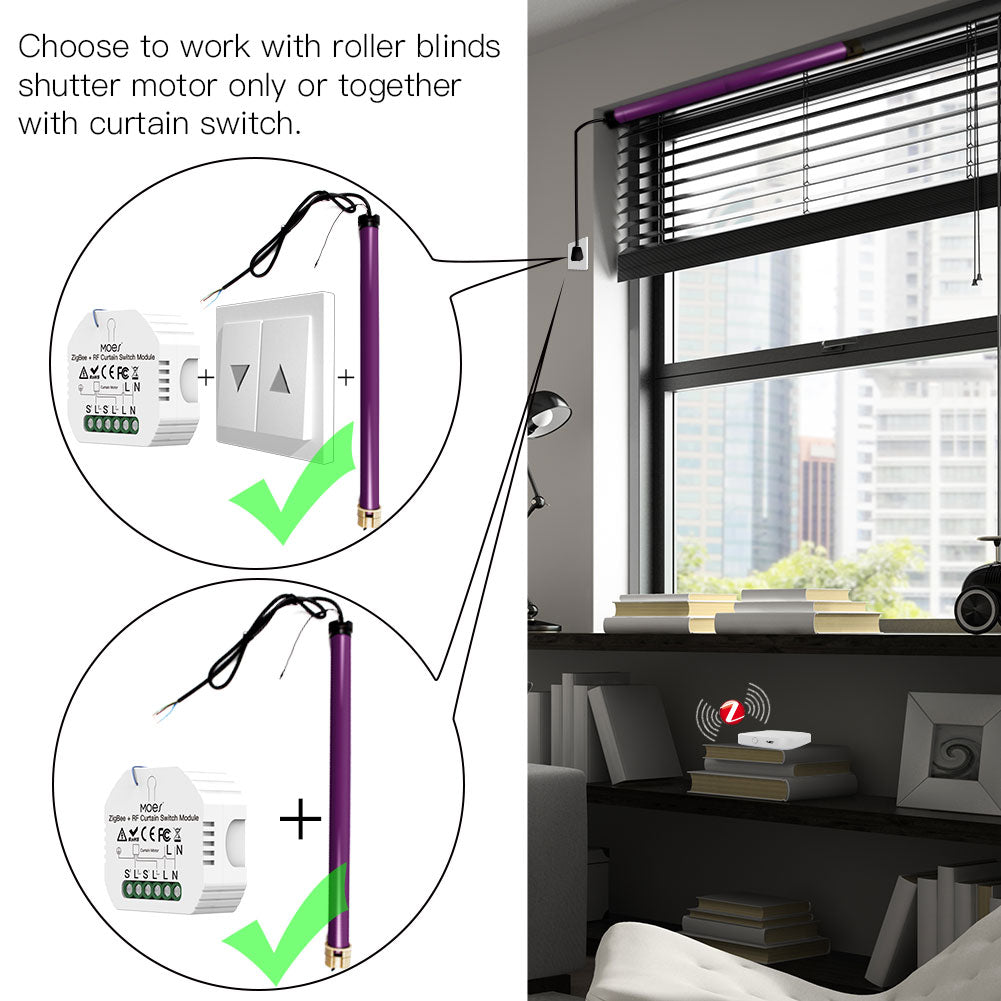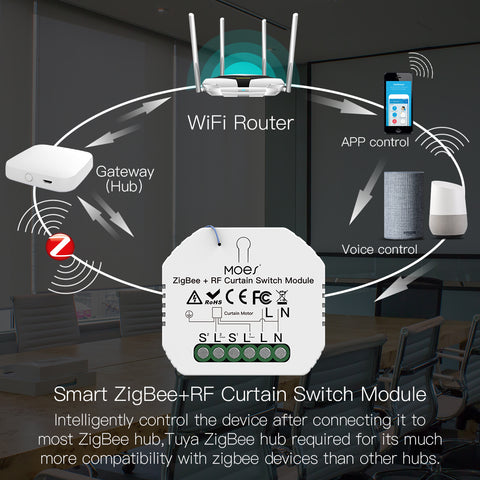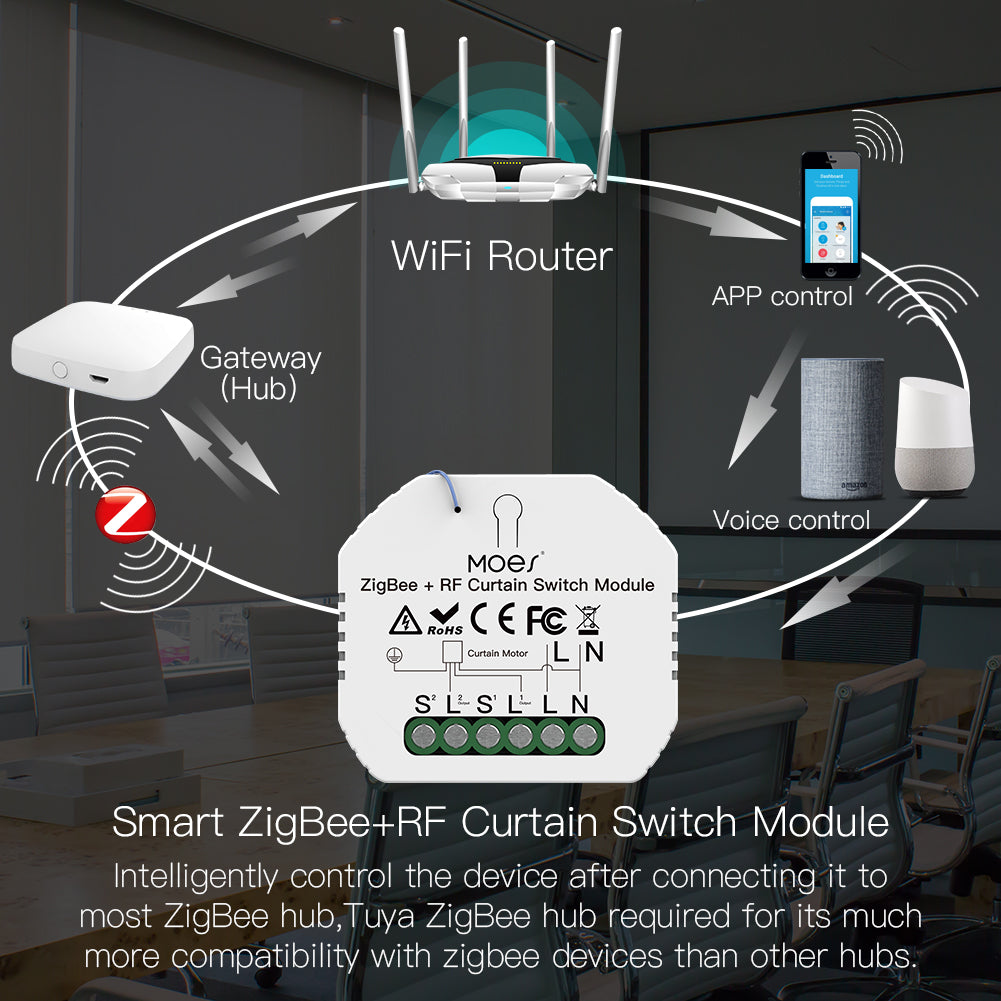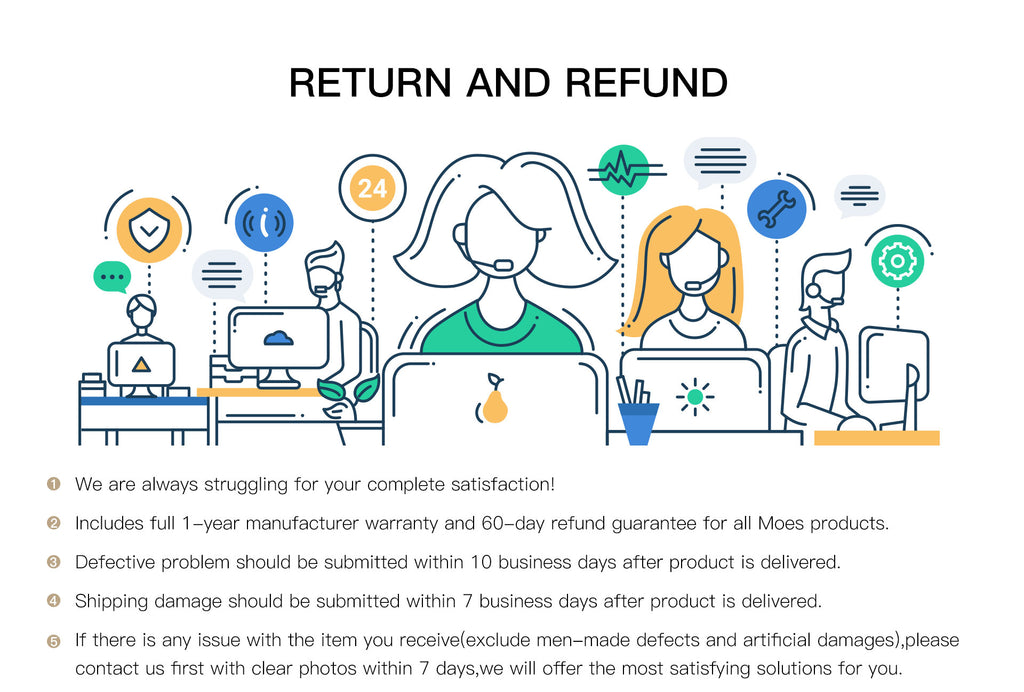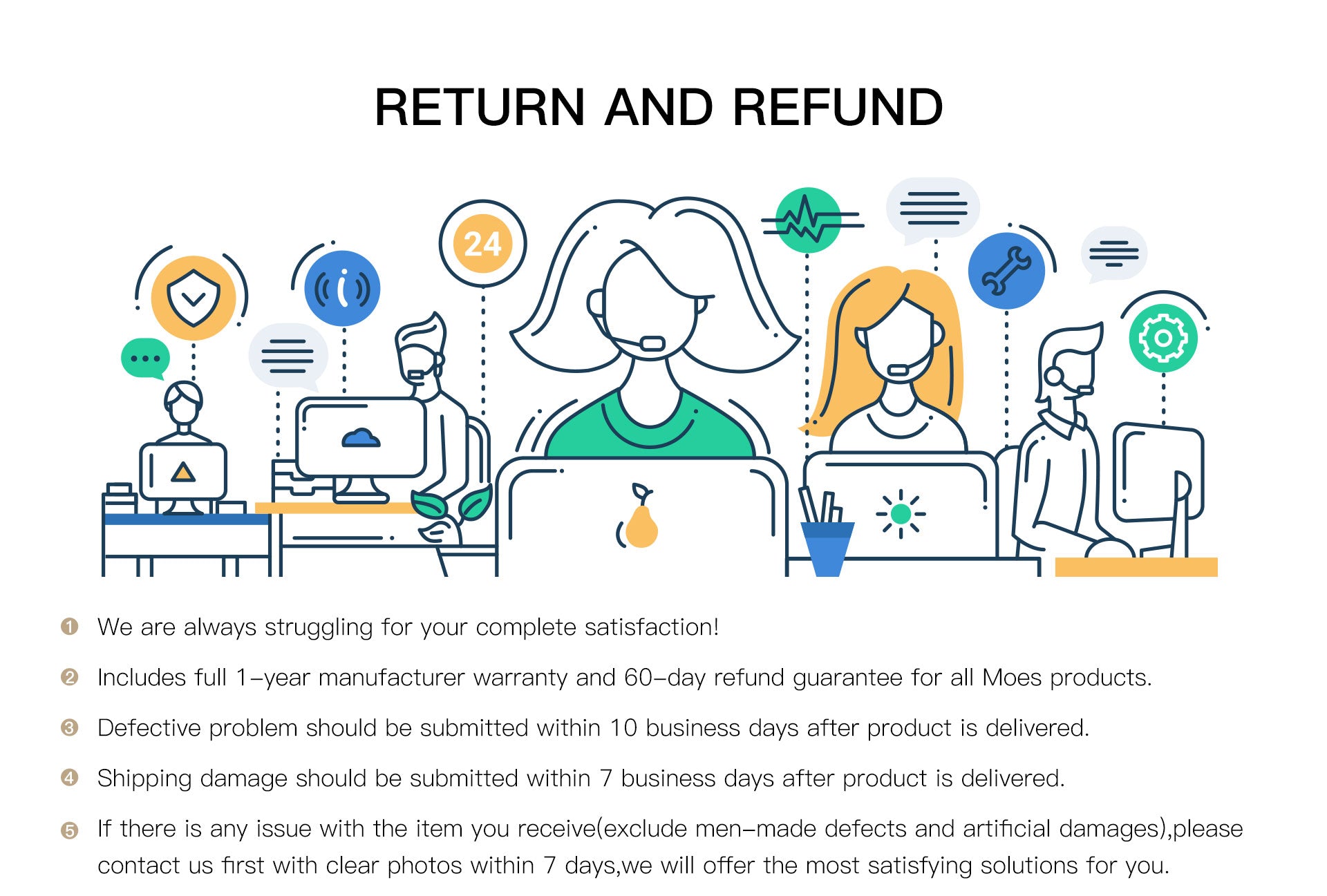 Note before order:
1.Please check your motor is with 4 wires before make your order.(Note:Motor not included,need a separate purchase.)
2.This roller blinds shutter switch module can not work with DC motor.
3.Please use this module with RF433 remote control switch(only encoding 1527 required.)
Specifications:
Model: WK-EU(FR/UK)16M
Voltage: 95~245V AC, 50/60Hz
Wireless Protocol: WiFi 802.11 b/g/n 2.4GHz
Max. Current(pure resistive load): 16A
Max. Load Power: 3000W
Package Listing
Smart socket*1
Screws*2
User guide*1
Ottimi interruttori per tapparelle/tende ZigBee
Ottimo interruttore compatto, completo di staffa per poterli fissare su barra DIN dei quadri elettrici.
Configurazione e abbinamento rapido.
Possibilità di abbinamento a telecomandi RF433
Purtroppo non sono riuscito ad abbinare i telecomandi RF433 della Moes
Apparentemente la procedura risulta semplice, ma non sono riuscito.
Sul modulo, ho premuto il tasto di programmazione 5 volte e successivamente il LED rosso ha iniziato a lampeggiare
A questo punto sul telecomando RF433, ho premuto il tasto il tasto di apertura
Poi ho premuto il tasto 6 volte … e sul telecomando il tasto di chiusura
Infine, ho premuto il tasto di programmazione 7 volte … e sul telecomando il tasto di pausa … ma non sono riuscito a farlo funzionare.
Buona fattura, buon prodotto
Consigliato