FREQUENTLY BOUGHT TOGETHER
MOES is a brand for anyone interested in using high-quality smart home devices to enjoy a whole-house intelligent lifestyle. Our mission is to design and provide comprehensive solutions to house devices for the enjoyment of our honored customers. MOES believes that "More Smart, More Green".
Why Choose MOES?
True Need
Trusty Quality
Attentive Service
Fast&Free Shipping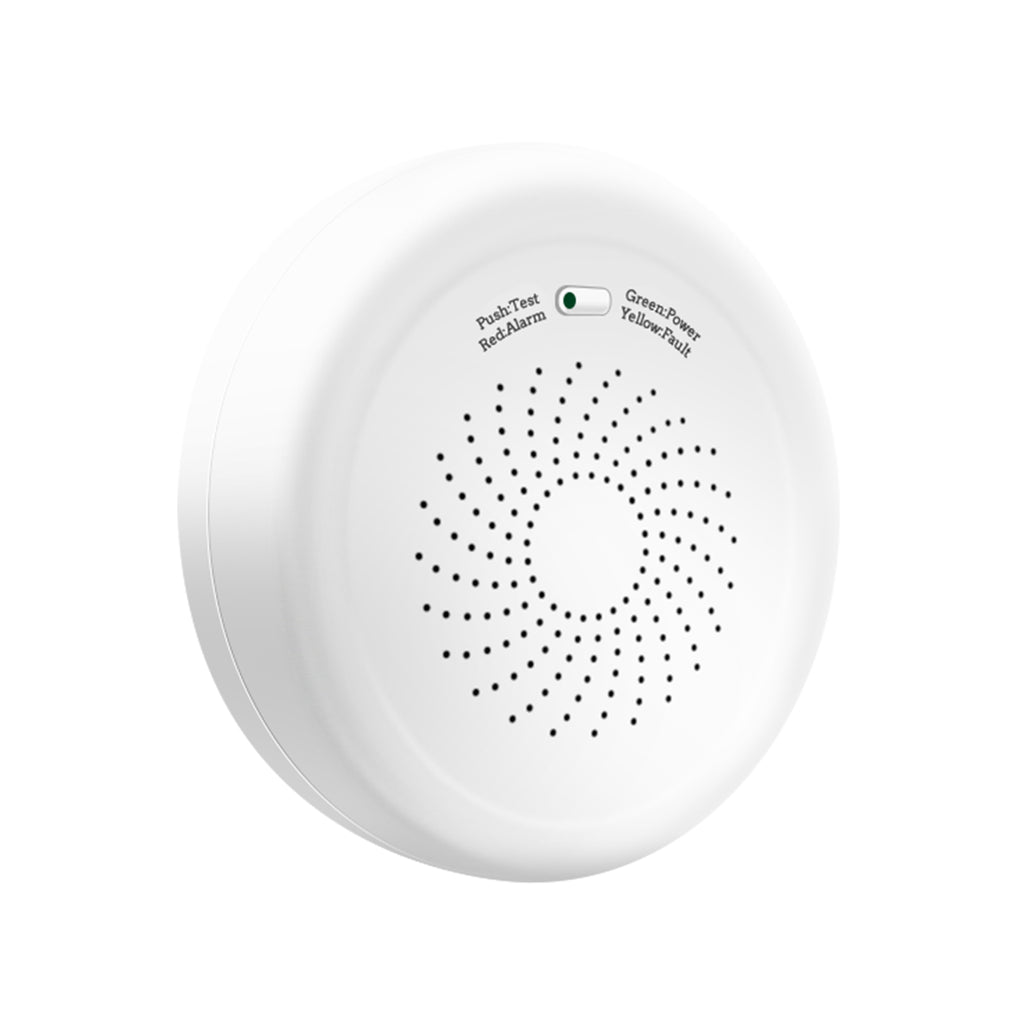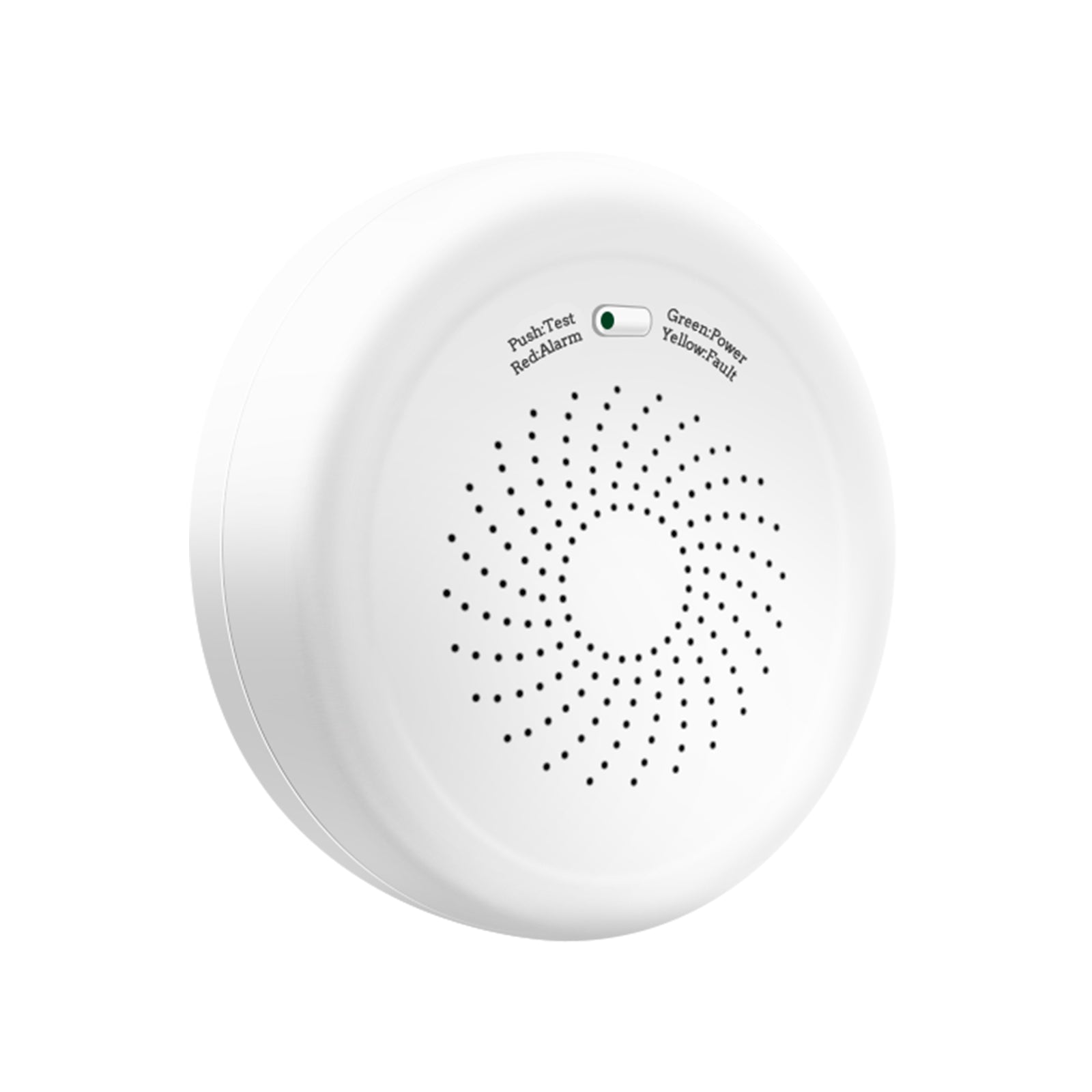 Main Features
Tuya Smart ZigBee Gas Leakage Detector Sensor:A Tuya ZigBee Wireless Gateway Hub is a must to work with the gas leakage sensor,as well as a variety of ZigBee smart products, which is proved to be the bridge and control center for smart homes and plays an irreplaceable role for all ZigBee products and realizes the whole intelligent linkage of your house.Simply add the sensor into the ZigBee hub after adding the hub into Smart Life/Tuya App.
App Push Notifications:Compatible with Smart Life and Tuya App enables the timely discovery of danger of gas leakage and real- time notifications to your smart phone.No need to be connected to the alarm host that is able to work independently with ZigBee hub connected successfully.
Smart App Remote Control with manual test and manual muting:Remotely self-test for the gas security offers much convenience,as well as manual muting,is smartly supported via smart phone app with alarm situation,which is applicable for kitchens and the indoor area with potentiality of gas leakage.
Real-time Voice Alarm Prompt:Measurement range is 0%-100%LEL. Once the alarm density is not in the range of 8%LEL(natural gas),the detector will issue 70dB alarm sound and push notification to you App automatically.
Easy installation with USB charged for low power consumption;Wall-mounting and ceiling-mounting optional;Wide application for traditional fire protection system,but also a precaution of gas leakage,which is proved to be a security sensor for your whole house with live sound and light alarms;includes full 2-year warranty and 60-day refund guarantee for complete satisfaction.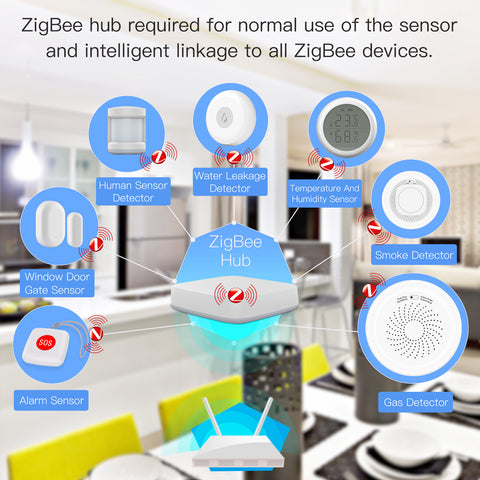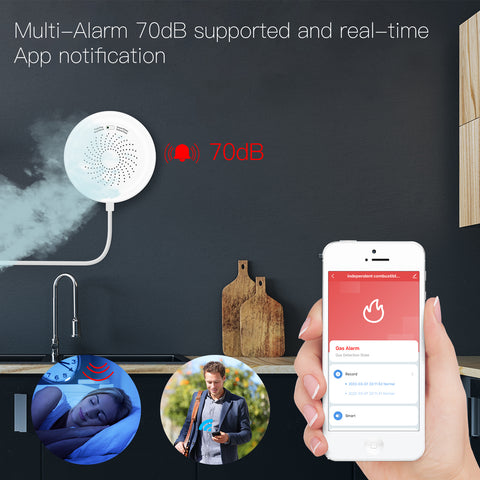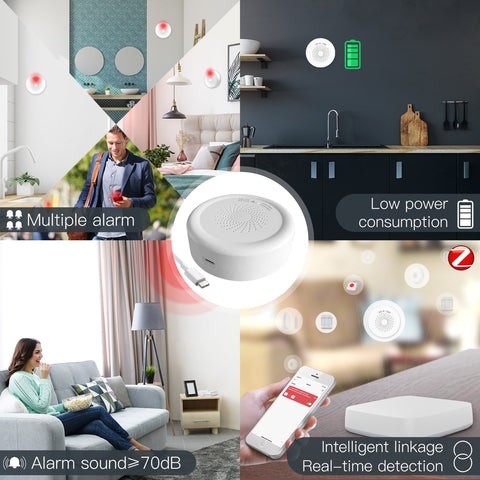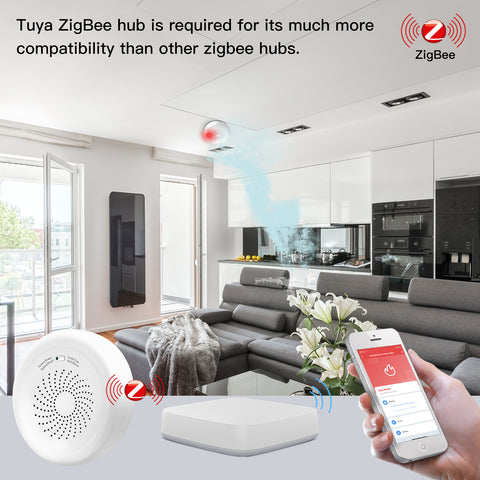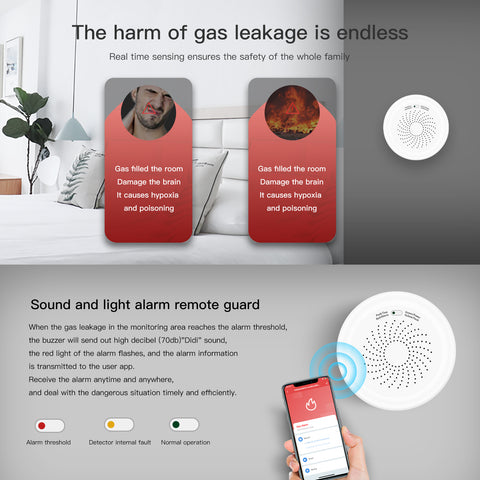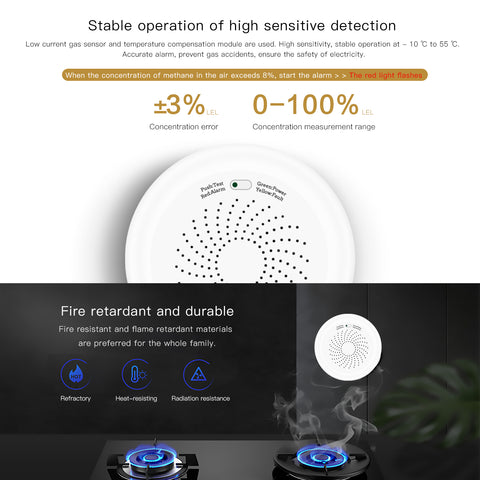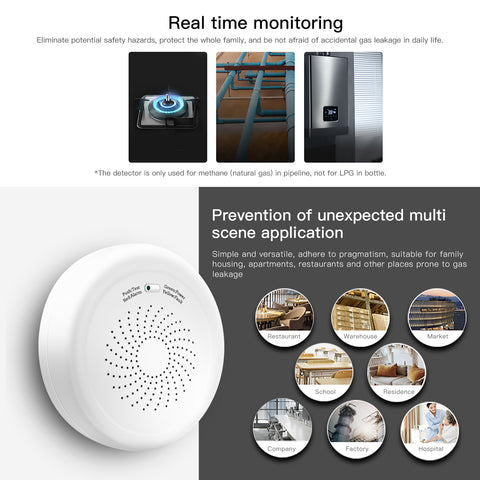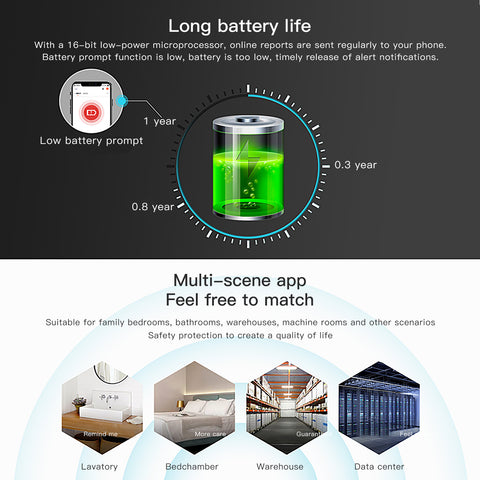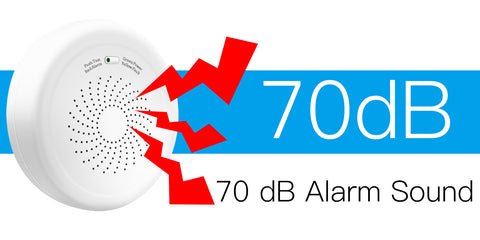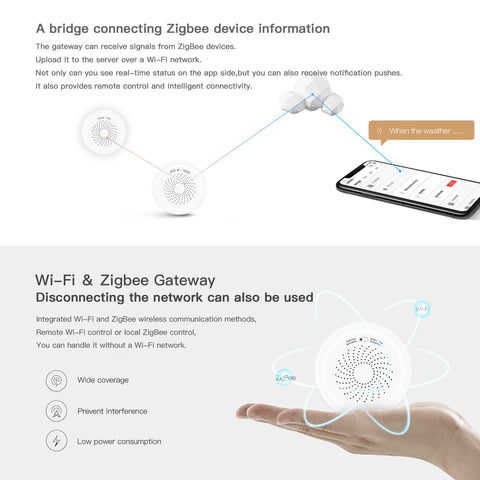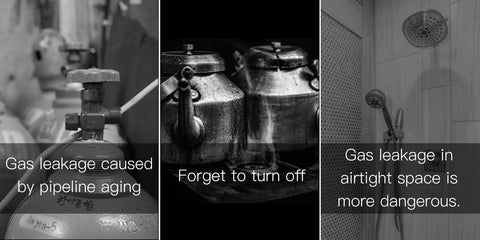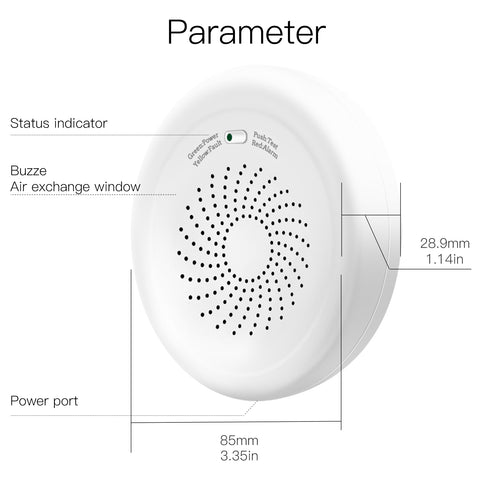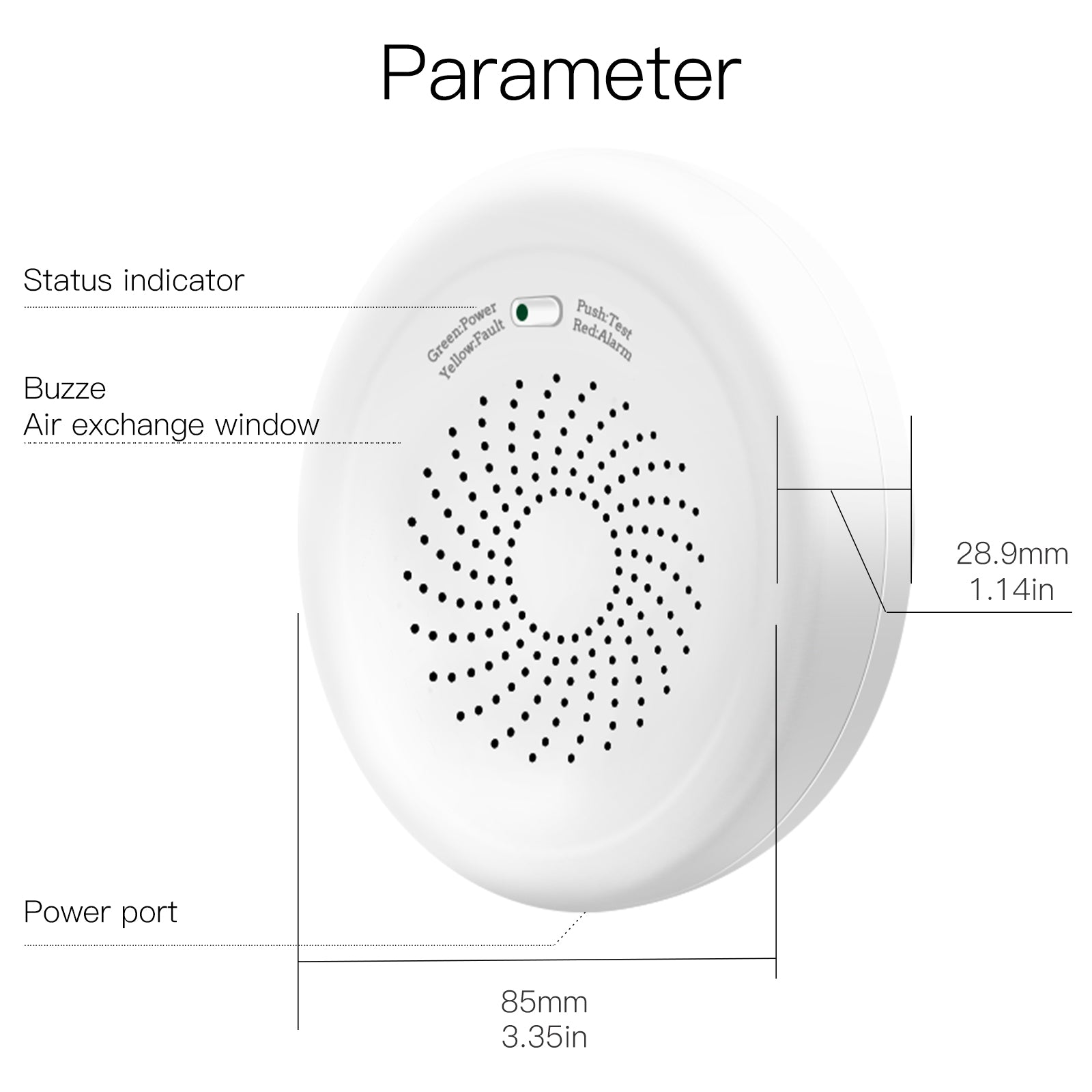 Specifications
WirelessTechnology:ZigBee
WorkingVoltage :AC220V
AlarmLEL:8% LEL (natural gas)
OperatingEnvironment ‒10°Cto+55°C/=95%RH
AlarmMethod :Audibleandvisualalarm,andwirelessconnectionalarm
TransmissionFrequency:2.4GHz
StandbyCurrent:100mA
AlarmSoundPressure:70dB(1minfrontofthegasdetector)
DetectedGas:Natural gas
Dimensions: F85mmx29.6mm